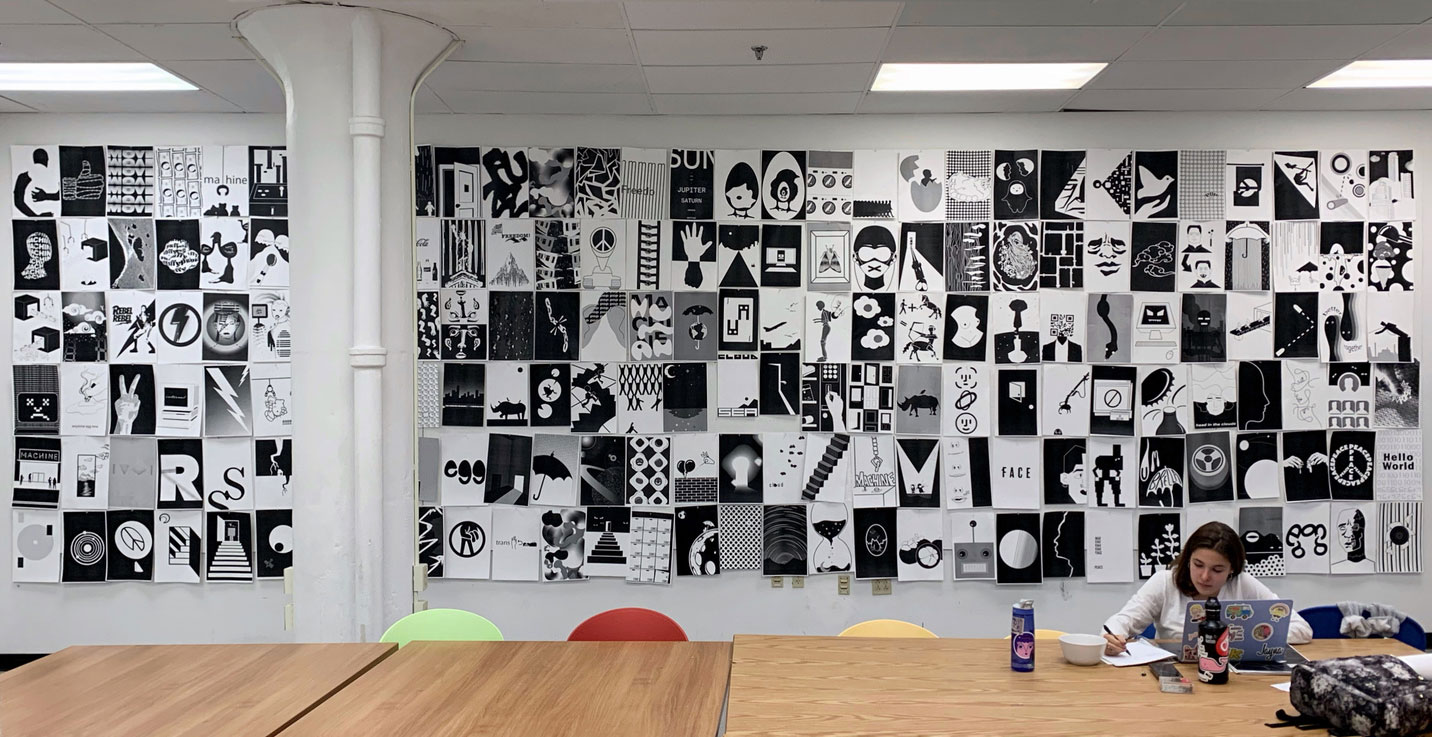 Boston University
College of Fine Arts
School of Visual Arts
Graphic Design
855 Commonwealth Ave #355

Sophomore Graphic Design
AR 225, Fall 2019
AR 226, Spring 2020
Tuesday & Thursday
[A] 12:30–3:15pm
[B] 3:30–6:15pm

Students: Clay Allen, Mei Asada, T.J. Bergeron, Evelyn Bi, Davide Bianchi, Kylie Carroll, Chloe Carson, Cindy Chan, Kara Chen, Ashlie Dawkins, Ran He, Leo Feininger, Gabbi Ferrari, Aidan Ishii, Olivia James, Michelle Kim, Tammie Kim, Liz Klayman, Riley Lane, Wendy Li, Sherry Ma, Amanda Marki, Jayna Mikolaitis, Seyun Om, Eugene Park, Jojo Park, Jonathan Pinchera, Ken Rudolph, Katie So, Jon Vogel, Fiona Wada-Gill, Sissi Wu, Miranda Xu, Kimberly Zhu

Instructor: Mary Yang
TAs: Ana Benfield, Winnie Chen
Sophomore Graphic Design provides a space for students to experiment, discover, and apply their interests to develop a foundation for their personal voice and approach. The work on this website is a collection of explorations by the students over the course of a two-semester studio sequence. Through weekly exercises, lectures, projects, and reviews, students engaged with a range of materials, techniques, and processes. Emphasis was placed on form-making and typography using generative and iterative methods to explore new subject matter, tools, and media. Throughout the course of the semester, students combined, deconstructed, reassembled, manipulated, and reconsidered their process to build a body of work for mapping individual territory.

︎ Back